How to Start Lassi Shop Franchise in India 
SIP THIS LASSI FRANCHISE
Are you a health freak? Or do you have experimental taste buds? Or do you just love smoothies and mocktails? Or are you thinking where to take your friends to treat them for the bet you lost?
It's okay, lassi shop has got you covered.
ABOUT LASSI SHOP :
 Focusing on the subcontinent's most popular traditional yogurt based drink "lassi", the lassi shop is a Quick service café and a F&B ( food and beverage ) retail chain. It was established in 2008 and also serves mocktails, juices and smoothies.
The USP of this brand is its exquisite crafting making use of the finest ingredients.
Everything you  need to  know about Lassi Shop :
Benefits of Lassi Shop Franchise:
Booming industry :

The lassi shop belonging to a F&B industry is the major contributor from the service industry to India's growth for FY 2019-2022.

Reasonable returns :

Not only lassi shop comes with the perk of low investment but also assures 60% of a profit margin.

Consistent demand :

lassi being the traditional drink of India is called for " celebrating life's moments with friends, colleagues and family through a nice glass of lassi" , proving consistent demand

Minimal operational franchise :

The lassi shop franchise requires only ample training and management skills for efficiently operating.

Diverse product line :

lassi shop not only offers lassi but also moctaiks, juices and smoothies tailored to fit every niche of health conscious consumers, gym goers etc.
Suggested Read : Wow! Momo Franchise
Lassi Shop Menu: 
Requirements and Qualifications for Lassi Shop Franchise in India : 
Requirements:
A

space requirement 

of 200 sq Ft in a prime location and ground floor with frontage of 10 feet
A

hygiene requirement 

of water inlet and floor mounted drainage.
Qualifications:
One qualifies to acquire a franchise on the submission of the following  :
Aadhar card
Staff of four
Their respective training IDs
Google map and 360 degree view of shop location.
Qualifying the financial and personality expectations set by the franchisor I.e enough desire to carry on Lassi shop's name and suffice capital.
Investment Required to Start Lassi Shop Franchise in India:
The lassi shop typically involves a primary investment of ₹10,00,000.
It's basic process and procedures involve :
Proven product recipes
Connecting supply chain
Branding
Legal documentation
Staff training
Local identification
Theft preventive measures
Profits from Lassi Shop Franchise:
EXPENSES

          AMOUNT

 

 1     

Investment

 ₹10 lakhs – 15 lakhs
 

2     

Brand fee

 ₹ 0
 

3        

Space

170-200 sq ft
 

4       

Staff

 4
 

5     

Expected monthly sales

 ₹ 7.5 lakhs
 

6   

Profit margin

 60%
 

7      

Royalty / commission

 5% on the sales
 
  How to Apply for Lassi Shop Franchise:
Fill the application
First-round meeting with the lassi shop team
Sign the agreement
Approval contact administration office for registration with a cheque
Forwarding the payment slip to lassi shop's email address
Waiting to get the confirmation.
Suggestions:
Are you still scratching your head if whether or not to take up this franchise? Don't worry, get a lassi because we've got you :
Firstly, lassi shop is expanding its operations having 500+ outlets in India so having a hand in this franchise is not a bad idea.
Secondly, the demand for lassi, juices has been booming because of the shift in consumption pattern of Indian towards a healthy life style, so you might never run out of business.
Lastly, it requires a minimal investment cost and more than enough profits so We think you've a decision now.
Subscribe To Our Newsletter
Get updates and learn from the best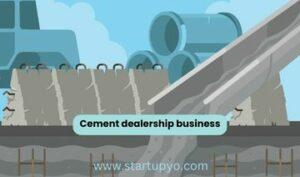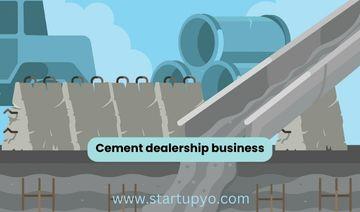 Services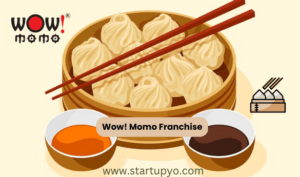 Franchise