Professional Cakes & Designs Making Training – Instant Video Recordings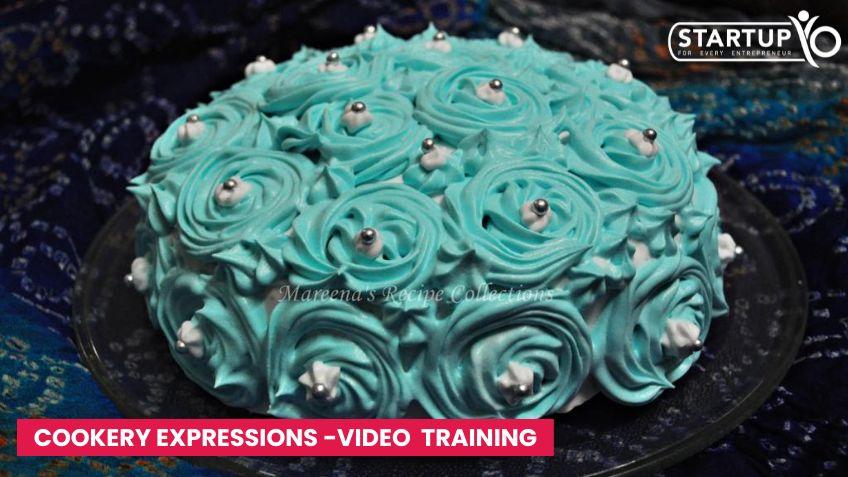 About Course
Professional Cakes & Designs Making Training
Whipped Cream with Sharp Edges is a session meant for students who want to learn the true art of working with whipping cream. From consistency to techniques, this session guides you through all the aspects of working on whipped cream cakes.
In all baking courses Cake decorating training is a popular way to learn how to make beautiful cakes. You start by learning how to bake a good cake and then move on to decorating it. You can make fancy designs with frosting, create cool shapes with fondant, and even make edible art.
What's great about cake decorating training is that it lets you be creative. You can design cakes for weddings, birthdays, or any special occasion. Plus, you can even turn your new skills into a business. Many successful cake decorators started with this kind of training, and it's a fun way to make tasty and pretty treats. So, if you like cake and being creative, cake decorating training might be just the thing for you!
For more Baking courses visit here
You can also learn :
FAQ's
1.What if I have any questions after enrolling in the class?
All classes come with very strong after-class support. You can always ask your questions via WhatsApp! I always love to discuss baking with my students.
2.When does the course start and finish?
The course starts now and never ends! It is a completely self-paced online course – you decide when you start and when you finish. And even after that, you have lifetime access!
3.Do I get a certificate?
Yes, in order to earn a certificate, you'll have to send photos of your creation from each module and answer some basic questions after completing the course.
4.Will the ingredients and supplies be easily available?
All ingredients and supplies will be very easily available, my aim is to use basic, common, pocket-friendly ingredients in all recipes. That said, in case you ever have a problem finding ingredients or choosing between some brands, I'll be more than happy to help you arrange them at the best possible prices.
What Will You Learn?
1. Pineapple Bavarian Cake includes baking of the cake base & icing

2 Achieve smooth sides and sharp edges

3. Strawberry Mousse Cake includes baking the cake base & icing

4. Making the Perfect Whipping Cream

5. Torting of the Cake

6. Fill and Stack the Cake Layers

7. Create the Crumb Coat

8. Frosting the Cake

9. Decorating with whipped cream flowers

10. Piping designs using different nozzles