What is a Startup
A startup is a newly established firm or company that is often still in its infancy and is frequently devoted to introducing cutting-edge goods, services, or innovations to the market. Startups frequently work with minimal resources and want to grow quickly. To assist fund business expansion and development, they look for investment from investors such as venture capitalists, investors, or crowdfunding. A startup's objective is to develop a viable business plan that will eventually be profitable and successful in the long run.

How to Start a Startup
An innovative and worthwhile idea must be developed before doing market research to assess its viability and creating a thorough business plan that includes objectives, a target audience, a revenue model, and financial predictions. Important first steps include creating an MVP or prototype, obtaining funds from personal savings, investors, or crowdfunding, and setting up an appropriate legal framework. A successful product launch depends on assembling a talented team, improving the product through iterative development, and developing a strong brand identity and marketing plan. Growth is fueled by active customer engagement, iterative improvements, and scaling initiatives startup in india.
The ability to adapt, the desire to change course, and the ability to learn from mistakes are essential for long-term success in the dynamic startup environment, where commitment and a strong network are crucial components.
Startup Registration Process
The startup registration procedure entails essential procedures to launch your company. Decide on a unique company name and the legal structure, such as a corporation, LLC, partnership, or sole proprietorship. Obtain an Employer Identification Number (EIN) and submit articles of incorporation or organization to the appropriate government agencies in order to register your startup with them. Get any licenses, permissions, or certificates that are necessary for your region or industry. To keep personal and corporate finances separate, open a special business bank account. By registering for any necessary taxes, such as income tax and sales tax, you may comprehend and complete your tax obligations.
If you have workers, abide by employment regulations and register for federal and state employment taxes. If appropriate, think about securing your intellectual property with patents, trademarks, or copyrights. Invest in commercial insurance to reduce potential dangers. Follow legal guidelines for fundraising if you're looking for outside funding, and abide by municipal zoning and land use restrictions. To define commercial relationships and duties, create contracts and agreements. To effectively manage the process, it's essential to investigate, comprehend, and get professional advice on the particular regulations in your jurisdiction.
Read More : What documents are needed for a startup company registration?
What is Startup India Scheme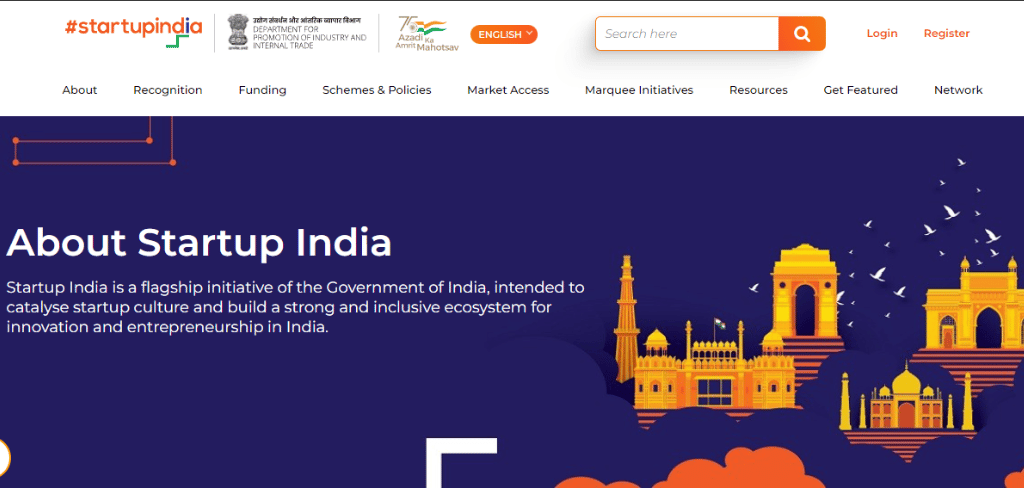 The Indian government launched the "Startup India" project in January 2016 as a comprehensive initiative to support and develop startup businesses throughout the nation. Its main goals are to promote economic growth, foster entrepreneurship, and create job opportunities. This program provides qualified entrepreneurs with a variety of incentives and support systems. Startups can seek for recognition and registration under the program, which entitles them to a number of incentives. Startups get a three-year exemption from income tax on profits and capital gains, which is a major benefit.
To lessen the difficulties of starting and running a firm, the regulatory environment is made simpler for startups. Innovation protection is facilitated by special protections for intellectual property protection, such as expedited patent examination and lower patent filing costs. Through incubators, investors, and fundraising networks, access to funds is eased.
Government funding is used to construct incubator facilities that support entrepreneurs with resources and mentoring. For aspiring entrepreneurs, the Startup India Learning Program is a dedicated online learning platform that offers helpful materials, classes, and advice.
Through the creation of networking opportunities, mentors, investors, and businesses can work together to share expertise. In general, the Startup India program has been essential in fostering India's startup environment. The project has greatly helped to the creation and success of various entrepreneurs across a variety of sectors by providing complete support, incentives, and a supportive atmosphere for growth.
The new startups must be incorporated as a Private Limited Company, Limited Liability Partnership (LLP), or Registered Partnership firm in order to qualify for the Startup India scheme. It must be less than ten years old and have a prior fiscal year turnover of little more than INR 100 crores.
Additionally, it should be working to develop new products, processes, or services that are based on technology or intellectual property. It should also be deploying or commercializing these new products, processes, or services. The startup India scheme eligibility requirements can vary, therefore it's advised to check the official website for the most recent details.

Startup India Benefits
A variety of advantages are provided to eligible startups under the "Startup India" initiative, including a three-year income tax exemption on profits and capital gains, access to a fund of funds for financial support, streamlined regulatory processes to ease business operations, expedited patent examination and reduced patent filing fees for intellectual property protection, facilitation of funding through incubators and angel investors, and the creation of incubation centres for mentorship. Collectively, these benefits of Startup India Scheme promote entrepreneurship, innovation, and expansion within India's startup ecosystem.

Conclusion
The "Startups" are dynamic and effective efforts that have sparked a surge of innovation and entrepreneurship throughout the nation. The initiative has produced an enabling environment for entrepreneurs to thrive by offering a range of benefits, from tax exemptions and financial opportunities to expedited regulatory processes and intellectual property support.
This forward-looking strategy not only promotes economic expansion and job development, but also gives people the tools they need to turn their innovative ideas into profitable businesses. The "Startup India" program serves as a guiding light for prospective entrepreneurs, pointing them in the direction of a better and more prosperous future as India's startup scene develops further.
Read More : How to Apply for Licenses and Permits for Startups ?
FAQ's
What is the Startup India Scheme? 
It's an initiative of the government of India to catalyze startup culture and build an innovative entrepreneurship ecosystem.
Building a startup needs money, time, and work to get your idea off the ground.
How to register a Startup? 
In order to register a startup, one has to follow all the normal procedures for registration of any business such as submitting the registration application.
What is a Startup company? 
A startup is a company that is in the initial stages of business.