World of Waffles(Egg-Free) – Instant Video Recordings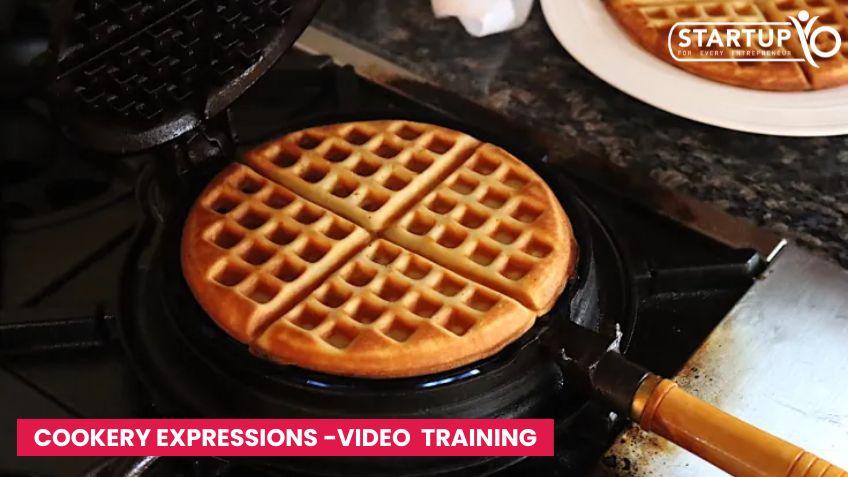 About Course
Introduction
World of Waffles
There's something totally satisfying about making homemade waffles. A delicious combo of warm and fluffy and golden and crunchy, waffles are our favorite way to wake up in the morning. All Eggfree!!!
What will I learn?
Whole Wheat Chocolate Waffles
Schezwan Paneer Waffles
Falafel & Hummus Waffles
Corn & Cheese Waffles
Moong Dal Waffles with Stir-Fried Veggies
Subway Waffles
Online Class Details:
24×7 Access to Prerecorded videos
Learn from the comfort of your home.
Special secret tips & techniques shared.
Recorded with clear audio and video quality.
Join from anywhere!!
Method of Instruction: Video Tutorials & PDF Notes
FAQ's
What if I have any questions after enrolling in the class?
All classes come with very strong after-class support. You can always ask your questions via WhatsApp! I always love to discuss baking with my students.
Are the dishes eggless?
Yes, all recipes are 100% egg-free! They're developed especially keeping that in mind and ingredients are never directly substituted for eggs. That said, the extensive trials make sure all dishes are just as amazing as their egg- containing counterparts.
I want hands-on classes, I don't think online classes can teach me well.
The online classes ensure that your experience will be at par, or even better than offline ones.
You can study at your pace, unlike offline classes where you have to cram it in one day.
You can practice in the comfort of your home, and understand your kitchen and oven instead of someone else's.
You get lifetime access to the videos and PDF, so you can watch it as many times and rewatch it while making.
And best of all, you get very strong after-class personal attention from me, so you can always discuss and resolve your queries.
There are so many YouTube videos, why should I pay for these courses?
Unlike YouTube, where you watch videos to learn recipes, with these courses you learn techniques. You get to learn the in-depth science behind baking, so you know exactly what happens when you want to make changes to a recipe, we don't just scratch the surface but dig deep down into the vast world of baking.
All recipes are tested over innumerable trials and very well researched to make sure they're pocket-friendly, easy to make, and give consistent results in case you wish to sell your baked goods.
Unlike a recipe you read on the internet, you always have after-class support for inspiration, queries, and anything else you might need help with.
When does the course start and finish?
The course starts now and never ends! It is a completely self-paced online course – you decide when you start and when you finish. And even after that, you have lifetime access!
Do I get a certificate?
Yes, in order to earn a certificate, you'll have to send photos of your creation from each module and answer some basic questions after completing the course.
Will the ingredients and supplies be easily available?
All ingredients and supplies will be very easily available, my aim is to use basic, common, pocket-friendly ingredients in all recipes. That said, in case you ever have a problem finding ingredients or choosing between some brands, I'll be more than happy to help you arrange them at the best possible prices.
What will I get in the course?
You get videos, PDFs, and masterclass support for every course.