Professional Whipped Soap Making Training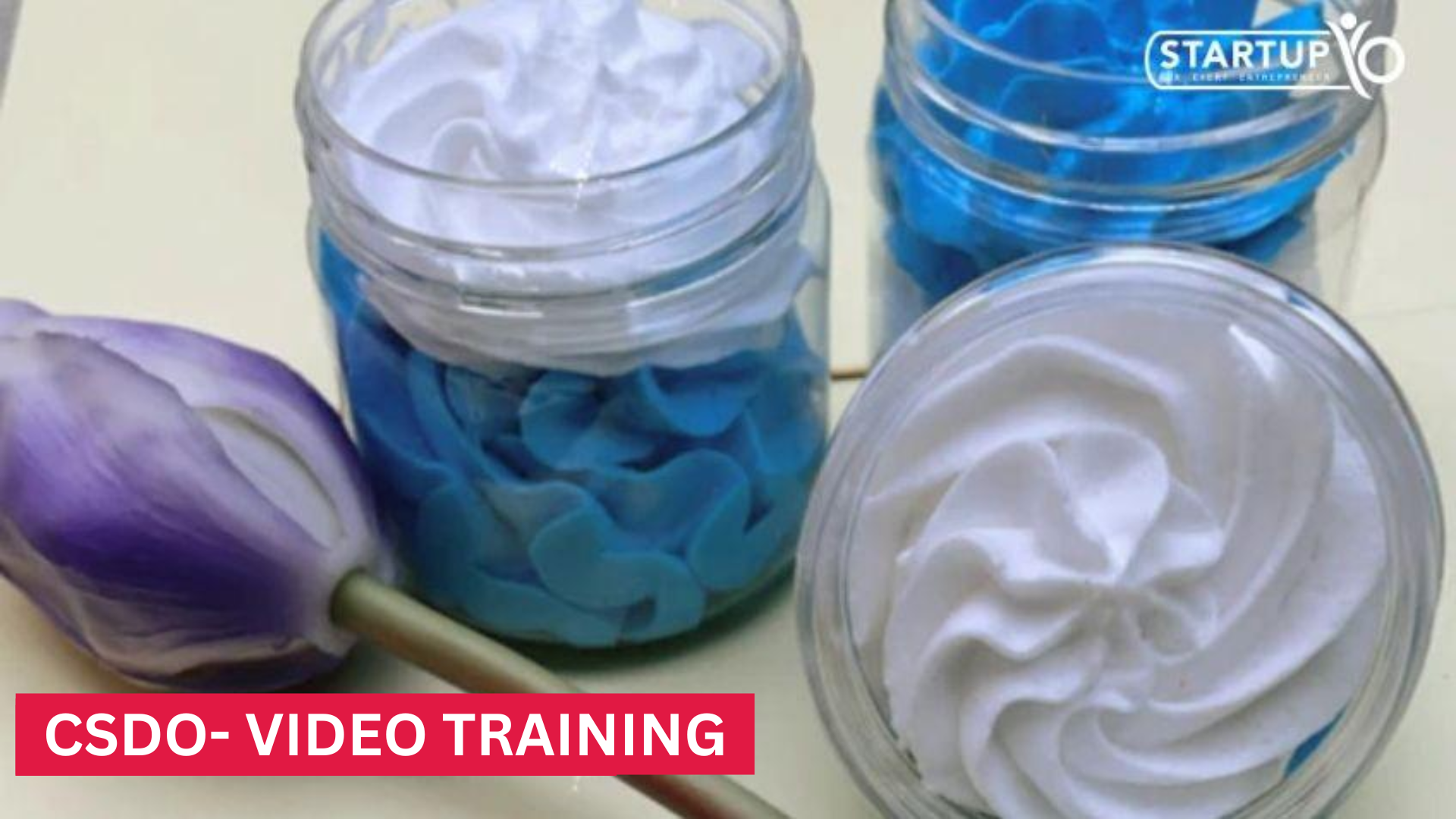 About Course
Professional Whipped Soap Making Training
Welcome to our Whipped Soap Making course, where creativity knows no bounds and luxurious skincare takes center stage. Whether you're a DIY enthusiast or a skincare aficionado, this course is your gateway to crafting visually captivating and sumptuously textured whipped soaps that transform your daily routine into a spa-like experience. Whipped soaps are creamy soaps made in jars and are very much similar to the icing done on the cake. If you wish to sell your soaps as a side business, this course is specifically for you !!
Why choose us
CSDO is having 35 years of rich experience, which makes it the most informative academy.
We give you one-to-one knowledge and industrial expertise as we have experts sharing their wide range of study of years, which adds to the value.
We have gained tremendous experience, so be it India or overseas, we have achieved positive responses worldwide.
We have a course review system, and the plan is to help our student start their manufacturing.
We have formulated our handout copies, so there are no duplicate notes.
We believe that practical knowledge is everything, so our online workshops have been more in demand.
Our teaching methodology is well versed with examples so that anyone can understand.
Our mission is pure to help you in all the ways required.
We are your partner in success and give you lifetime support even after course completion.
For more Soap making courses visit Here
You can also learn :
FAQ's
1. How are whipped soaps different from ordinary soaps? 
Whipped soaps are very creamy and full of moisture as lots of butter and oil are used to make them.
2. Do they look different in appearance, too? 
Yes, whipped soaps are sold on glasses and excellent for gifting purposes, too.
3. I make melt n pour soaps. Will this course help me to increase my sale?
Fantastic, if you are into soap making business, this course is a boon for you because whipped soap is a new subject, and no doubt people are looking for innovative products.
4.Who can do this course? 
Any person who is interested to learn new subjects can learn this course.
What Will You Learn?
Course Curriculum

1st Day

Meaning, utility, and ingredients used in whipped soap making

Knowledge and function of various raw materials used in whipped soap.

Selection of ingredients

Selection of the Right container

Packing of the whipped soap

Content of the labeling

Sterilization of the container

Plain whipped soap base from scratch

Day 2

Pearly whipped soap base from scratch

Exfoliating whipped soap base

Day 3

Charcoal whipped soap base from scratch

Sugar soap scrub

Shea butter whipped soap base