Online Waffle Making Course – Instant Video Recording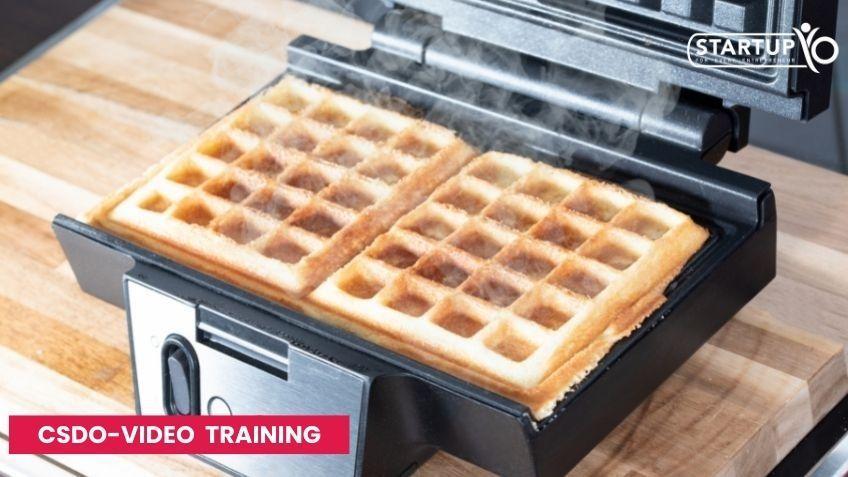 About Course
Waffle Making Course
Introduction:
A waffle is a batter-based flat cake. Nowadays, waffles have been treated as the perfect breakfast meal that can be eaten savory or sweet.
Welcome to Cooking with Ms. Sunita- Learn how to add bold and delicious flavor to waffles! This waffle making course will teach various cooking techniques and other helpful techniques used to create tasty waffles. After each session, it's encouraged to try something, so you get confidence.
This waffle making course contains an unbelievable number of waffle recipes suitable for literally every occasion.And I can assure you that everyone will produce something crispy, tasty and perfect – and above all, I can also promise that they will be easy to prepare. Each recipe is packed with flavor, yet simple and easy to understand.
So, are you people now ready and crazy to learn this course with unique variety?
Learn this art of cooking with our expertise, Ms. Sunita, having 35 years of experience, which is vast enough. No one can compete with CSDO as this is the only excellent platform in India with all the unique skills, knowledge, and expertise.
Why choose us
We are having 35 years of rich experience, which makes it the most informative academy.
We give you one-to-one knowledge and industrial expertise as we have experts sharing their wide range of study of years, which adds to the value.
We have gained tremendous experience, so be it India or overseas, we have achieved positive responses worldwide.
We have a course review system, and the plan is to help our student start their manufacturing.
Our courses are well-planned, and we have shared the best secrets to give you an excellent quality finished product.
We have formulated our handout copies, so there are no duplicate notes.
We believe that practical knowledge is everything, so our online workshops have been more in demand.
Our teaching methodology is well versed with examples so that anyone can understand.
Our mission is pure to help you in all the ways required.
We are your partner in success and give you lifetime support even after course completion.
Frequently Asked Questions (FAQ)
Do we get all the material quickly?
Yes, all the materials are readily available.
Will packing also be covered?
Yes, we teach you both packaging, simple and designers.
How do I know it again if I don't understand any topic?
After the webinar on waffle making course, we share the videos, and you can check unlimited time for the next 20 days.
Still, you feel problems, and you can attend the webinar next time free of cost.
Will I get the certificate after completing the course?
Yes, we issue the certificate after completion of this waffle making course.
What Will You Learn?
Course Curriculum

1st day

Introduction about waffles

Selection of the material

Introduction about waffles machine

Vanilla waffle

Vanilla honey waffle

2nd-day

Nutty waffles

Waffles with ice cream (ice cream is not taught in this course)

3rd day

Marble waffles

Chocochip waffles