Sulphate & Paraben Free Shampoos and Conditioners Making Training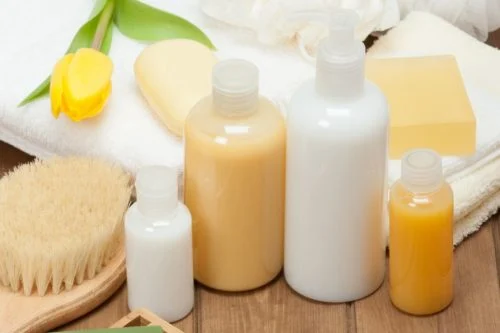 About Course
Introduction
Shampoo, also known as Hair Cleanser, is an essential Cosmetic Product as it cleanses our hair entirely.
Nowadays, many synthetic herbal medicated and non-medicated shampoos are available in the market but without the surety of being of natural origin or free from side effects.
No doubt, the market is flooded with synthetic surfactants added to shampoo, which gives various hair problems like Dryness, Hair Loss, Irritation to the scalp and eyes, etc.
Thus, this course of Hair Care of Shampoo & Conditioners is designed to make using safe and multiple additives to bless you as well as your client's healthy, strong and shiny hair. After doing this introductory course, you can formulate the kind of shampoo & conditioners your hair needs.
Thus you will not waste your money buying expensive shampoo & conditioners but smartly make the best shampoo and conditioners.
Class Details:
In this class, you will learn about commercial Sulphate and Paraben Free formulations Completely natural shampoos are anti-dandruff and herbal shampoo & hair conditioner.
We will be teaching you how to substitute and formulate your own shampoo & conditioners from home.
You can also bottle them and sell them from home
All materials are easily available.
Course Syllabus :
Commercial formulations shampoos
Pearly shampoo
Transparent shampoo
Anti-dandruff shampoo
Herbal shampoo(formula given)
Herbal hair conditioner
Sulfate and paraben free shampoos
Keratin pro-vitamin B5 shampoo
Moisturizer shampoo
Damage hair shampoo for dry hair…total repair shampoo
Protein shampoo
Deep nourishing silk conditioner
Recordings & Notes will be provided
Click here to enquire about this training, or please call +91 8886666821 for any query related to this training
What Will You Learn?
Commercial formulations shampoos

Pearly shampoo

Transparent shampoo

Anti dandruff shampoo

Herbal shampoo(formula given)

Herbal hair conditioner

Sulphate and paraben free shampoos

Keratin pro vitamin B5 shampoo

Moisturizer shampoo

Damage hair shampoo for dry hair...total repair shampoo

Protein shampoo

Deep nourishing silk conditioner
Course Content
Sulphate & Paraben Free Shampoos and Conditioner Training – Complete Recording
Sulphate & Paraben Free Shampoos and Conditioner Training – Complete Recording