Professional Soap Base Making Course – Instant Video Session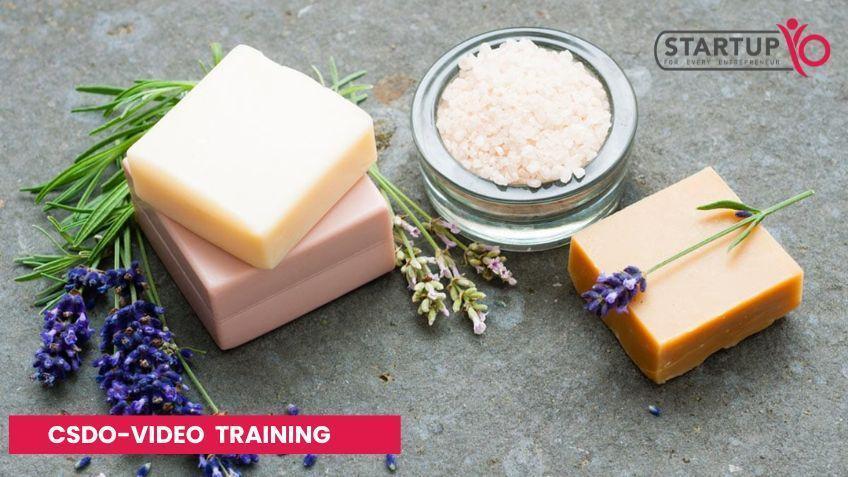 About Course
Professional Soap Base Making Course
Introduction
The base which can be used to make soaps purely out of glycerin is Melt and pour soap base. In this soap base making training we will learn how to make a handmade soap base that is good and of excellent quality compared to the ordinary soap base that we get from the industry regularly. This soap base making is very helpful for those who want to set a business with soaps of different varieties.
Why choose us
CSDO is having 35 years of rich experience, which makes it the most informative academy.
We give you one-to-one knowledge and industrial expertise as we have experts sharing their wide range of study of years, which adds to the value.
We have gained tremendous experience, so be it India or overseas, we have achieved positive responses worldwide.
We have a course review system, and the plan is to help our student start their manufacturing.
We have formulated our handout copies, so there are no duplicate notes.
Frequently Asked Questions (FAQ)
I am getting soap base from the market, so why should I learn this course?
No doubt, you get unlimited variety from the market, but once you learn how soap bases are made in this soap base making training, you understand this subject in a better way.
All the material is readily available for our practice?
Yes, we will help you from where you can get the material.
Do we need any machines to make the base?
Initially, no need to buy any machine, but if you want to start in a big way, then, of course, you need to purchase appliances.
Will I get the certificate after completing the course?
Yes, we issue the certificate after completion of soap base making training.
What Will You Learn?
Course Curriculum

The raw material used in glycerine soap making

Equipment required for soap making.

Role of every ingredient to make glycerine soap.

How to Make a Transparent soap base?

Packing of the soap base

SOAP BASE WITH SLES

How to make an Opaque soap base?

Opaque soap base with shea butter

Packing of soap

Red wine soap base

Activated charcoal soap base

Goat milk soap base

Camel milk soap base

SOAP BASE WITHOUT SLES

Glycerin soap

Neem soap base

Honey soap

Shea butter soap base

Almond soap base

Tripple butter soap base

Mango butter soap base

Kokum butter soap base

Tulsi soap base

Alovera soap base

Papaya soap base

Neem soap base

Basil soap base

All herb soap base

Turmeric soap base

Green tea soap base

Lemon soap base