Professional Sugar-free Ice Creams Making Course (Egg free).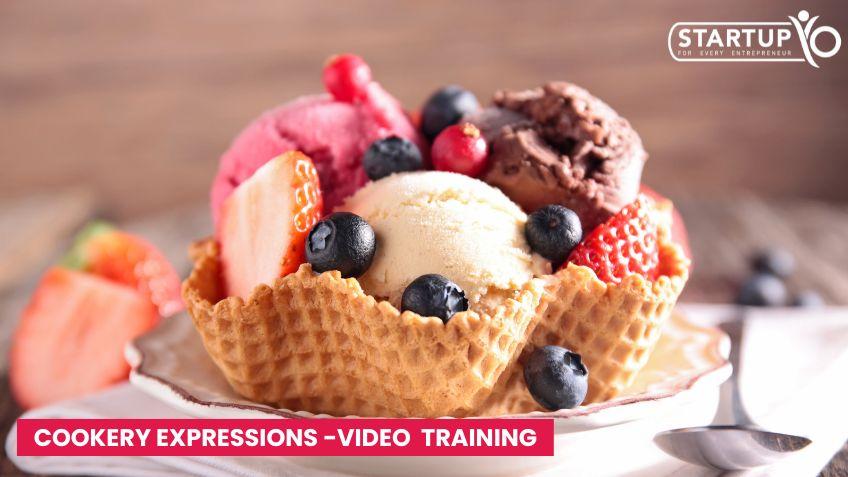 About Course
Sugar free Ice Creams Making course
Join our "Professional Sugar-Free Ice Creams Making course" and learn to create delicious frozen treats without sugar. No need for complicated equipment or preservatives. This course teaches you step-by-step, using simple language.
Discover how to make your own sugar-free condensed milk, the key to creamy ice cream. From classic flavors like strawberry, pineapple, and mango, to unique ones like kiwi, cherry, and watermelon, you'll explore a variety of options. Surprise your loved ones with a sugar-free, oil-free mango ice cream cake that looks and tastes amazing. Plus, enjoy the refreshingly smooth taste of coconut ice cream.
Whether you're new to cooking or an experienced hand, this training is for you. It's perfect if you're looking for healthier dessert alternatives without eggs. By the end of the course, you'll have mastered the art of crafting flavorful sugar-free ice creams that are both satisfying and guilt-free. Join us and become a pro at making these scrumptious treats for yourself and your family. Your dessert game is about to get a whole lot sweeter—without the sugar!

Ice cream Making course Cost
For more Ice cream making courses visit Here
You can also learn:
FAQ's
What if I have any questions after enrolling in the class?
All classes come with very strong after-class support. You can always ask your questions via WhatsApp! I always love to discuss baking with my students.
When does the course start and finish?
The course starts now and never ends! It is a completely self-paced online course – you decide when you start and when you finish. And even after that, you have lifetime access!
Yes, in order to earn a certificate, you'll have to send photos of your creation from each module and answer some basic questions after completing the course.
Will the ingredients and supplies be easily available?
All ingredients and supplies will be very easily available, my aim is to use basic, common, pocket-friendly ingredients in all recipes. That said, in case you ever have a problem finding ingredients or choosing between some brands, I'll be more than happy to help you arrange them at the best possible prices.
What will I get in the course?
You get videos, PDF,s and masterclass support for every course.
What Will You Learn?
Sugar-free Condensed Milk

Sugar-free Strawberry Ice Cream

Sugar-free Pineapple Ice Cream

Sugar-free Mango Ice Cream

Sugar-free Kiwi Ice Cream

Sugar-free Cherry Ice Cream

Sugar-free Watermelon Ice Cream

Sugar-free & Oil free Mango Ice Cream Cake

Sugar-free Coconut Ice Cream