Professional Specialized Chocolate Making Training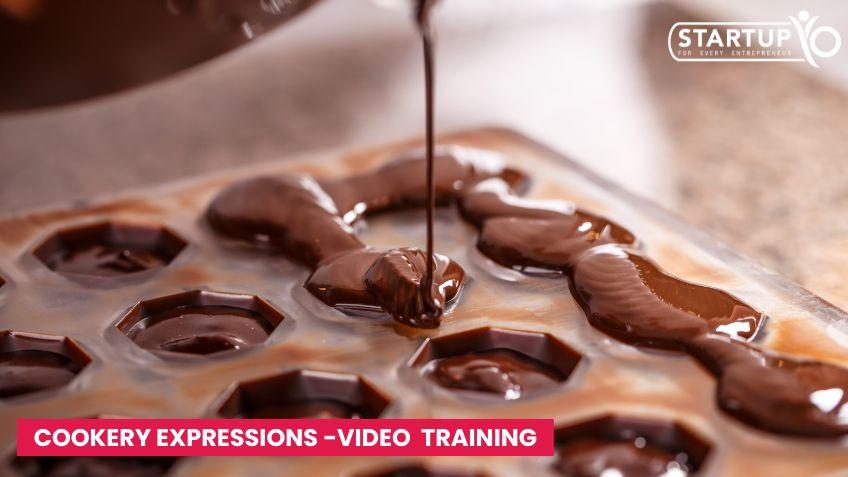 About Course
Chocolate Making Training
Elevate your confectionery skills through our comprehensive Chocolate Making courses Online. Delve into the captivating world of chocolate as you master tempering techniques, create artisanal truffles, craft decorative chocolate art, and mold exquisite figures. With expert guidance and interactive assignments, you'll gain hands-on experience, fostering your ability to produce stunning and delicious creations. Whether you're a home cook or an aspiring chocolatier, our flexible program equips you with the knowledge and skills needed to excel in the art of chocolate making. Enroll now and unlock a world of sweet possibilities from the comfort of your kitchen.

Chocolate Making Business
Embark on the delectable journey of starting your own chocolate making business, where creativity meets entrepreneurship. From crafting a unique brand and perfecting your signature creations to navigating legalities and mastering marketing, each step is a fusion of passion and strategy. With quality ingredients and innovative packaging, you'll entice customers while providing exceptional experiences, all while staying inspired by industry trends. Let your love for chocolate sweeten your path to success, one delicious bite at a time.
Chocolate making Training cost :
For more Chocolate making Courses Visit Here
You can also Learn:
FAQ's
What if I have any questions after enrolling in the class?
All classes come with very strong after-class support. You can always ask your questions via WhatsApp! I always love to discuss baking with my students.
Yes, all recipes are 100% egg-free! They're developed especially keeping that in mind and ingredients are never directly substituted for eggs. That said, the extensive trials make sure all dishes are just as amazing as their egg- containing counterparts.
When does the course start and finish?
The course starts now and never ends! It is a completely self-paced online course – you decide when you start and when you finish. And even after that, you have lifetime access!
Will the ingredients and supplies be easily available?
All ingredients and supplies will be very easily available, my aim is to use basic, common, pocket-friendly ingredients in all recipes. That said, in case you ever have a problem finding ingredients or choosing between some brands, I'll be more than happy to help you arrange them at the best possible prices.
What Will You Learn?
Chocolate Bon Bons

Paan Balls

Naughty Nutty

Cranberry Cream

5 Star

Dark Night

Hawaiian Chocolate Host:

Gulkand Chocolate

Honey & Nut Squares

Muesli & Flaked Almond Cheesecake Chocolates

Chocolate & Orange – Rose Bar

Glitter Chocolates

Chocolate Frame with Transfer Sheet

Kesar Pista Bars

Strawberry Streusel Chocolate

Bubblegum Hazelnut Bars

Nutties & Rose Squares

Cappuccino & Oreo Bars

Hibiscus Crunch

Cherry, Cookie & Cream Bars

Red Velvet Bars