Professional Liquor Chocolate Making course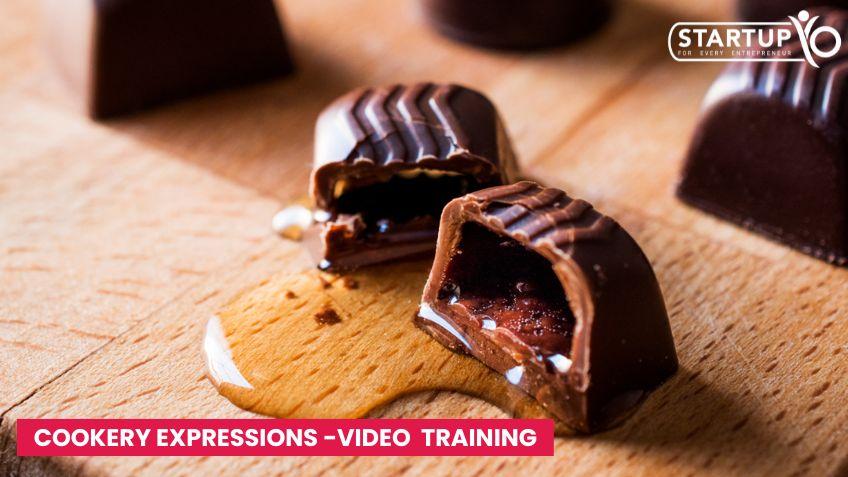 About Course
Liquor Chocolate Making course
Join our simple and fun online training to become a liquor chocolate making expert! With our easy-to-follow steps, you'll learn how to combine the rich flavors of liquor with the sweetness of chocolate to create irresistible treats. Discover which liquor pairs best with different types of chocolate, and master the techniques to infuse these flavors seamlessly. Our liquor chocolate making course guides you through crafting delectable chocolates that will delight your taste buds and impress your friends.
You don't need to be a professional chef – we break down the process into manageable steps that anyone can follow. By the end of the training, you'll have the skills to make your own mouthwatering liquor chocolates and share them with loved ones. Enroll now and indulge in the delightful world of homemade liquor-infused chocolates.

Liquor Chocolate Business
Start your own business making chocolates with liquor flavors. Mix delicious chocolates with tasty drinks to create special treats. People will love the unique flavors and want to buy them for gifts or just for themselves. You can sell your chocolates online, in stores, or at local markets. Make your chocolates stand out and make people happy with the yummy taste of chocolate and drinks together. Begin your tasty adventure now and make treats that everyone will enjoy!
Liquor Chocolate making course cost
| | |
| --- | --- |
| Course Name | Course Cost |
| Professional Liquor Chocolate Making course | ₹999 |
For more Chocolate making courses visit here
You can also also learn :
FAQ's
What if I have any questions after enrolling in the class?
All classes come with a very strong after class support. You can always ask your questions via WhatsApp! I always love to discuss baking with my students.
Yes, all recipes are 100% egg free, They're developed especially keeping that in mind and ingredients are never directly substituted for eggs. That said, the extensive trials make sure all dishes are just as amazing as their egg- containing counterparts.
When does the course start and finish?
The course starts now and never ends! It is a completely self-paced online course – you decide when you start and when you finish. And even after that, you have lifetime access!
Is the clothing business profitable in India? 
Location, target market, pricing strategy, competition, and trends are just a few examples of the variables that might affect a garment company's profitability in India.
Yes, in order to earn a certificate, you'll have to send photos of your creation from each module and answer some basic questions after completing the course.
What Will You Learn?
Rum Chocolate

Wine Chocolate

Vodka Chocolate

Whisky Chocolate

Orange Colada Liqueur

Screw Driver

Strawberry Delight

Adam's Apple

White Cloud

Fruity Punch

Orange Blossom

Pineapple Desire

Green Field

Rum Cream

Pinacolada Liqueur

All Yours Honey

Go with The Flow

Rose Cream Liqueur and many more!!