Online Whipped Soap Making Course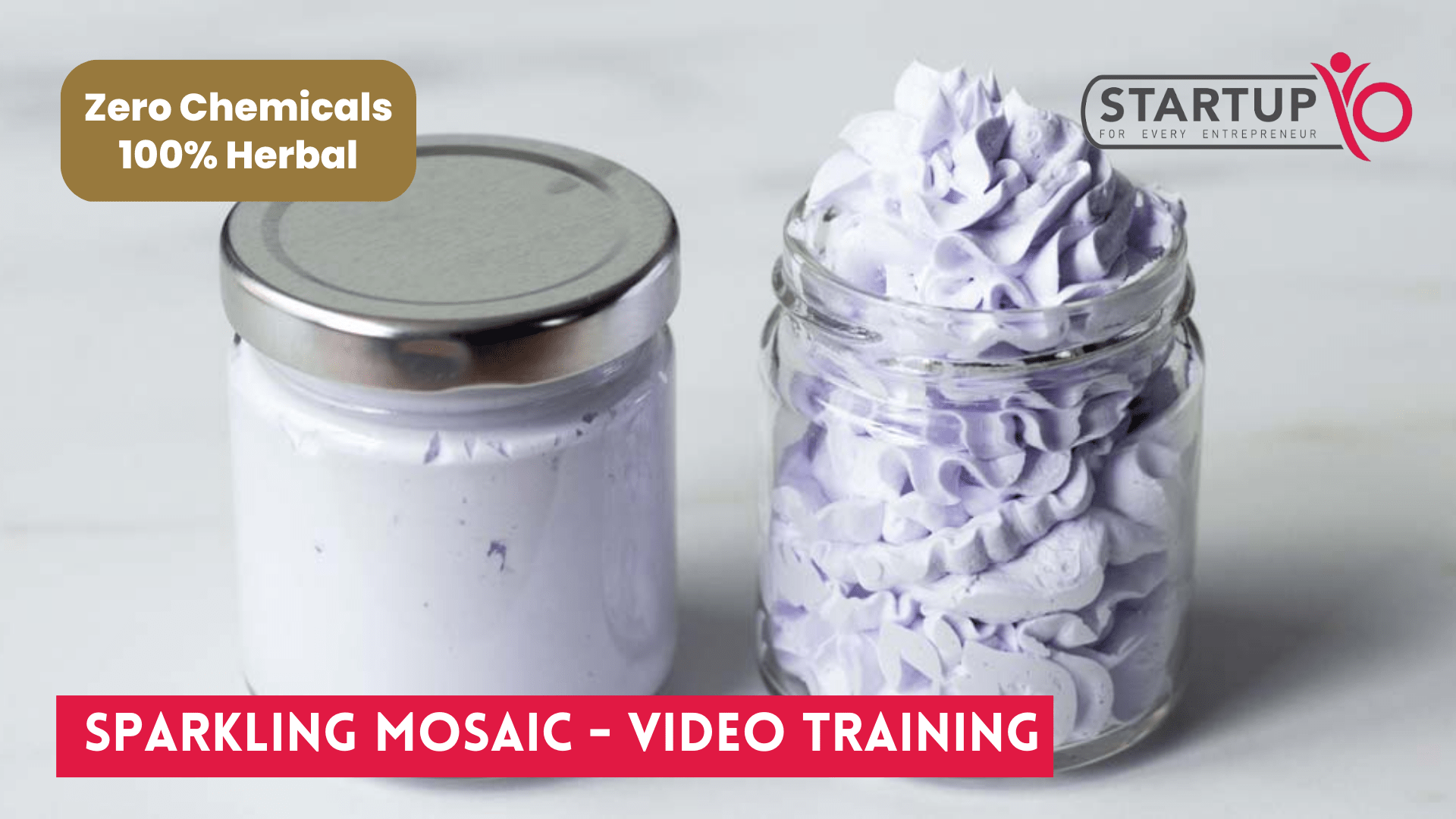 About Course
Online Whipped Soap Making Course:
Enter the enchanting world of whipped soap making with our comprehensive training guide. Discover the art of creating luxurious, airy whipped soaps that offer a unique and delightful bathing experience. This guide will lead you through step-by-step instructions, allowing you to craft visually stunning whipped soaps that not only look amazing but also nourish and pamper your skin.
Begin your whipped soap journey by understanding the basics of this art, from the essential ingredients that lend the soap its signature texture to the tools needed for successful whipping. Learn to formulate personalized whipped soap recipes, selecting soap bases, oils, and additives for the perfect blend. Master whipping techniques to achieve the desired light and fluffy consistency, while also experimenting with colorants and fragrances to create your own unique variations.
You will get knowledge on:
My tried and tested formulation recipes
Make a whipped soap base from scratch
Customize them with your choice of fragrance, colorants & style
The most common mistakes that people make – and how to do they right?
Can you make it on a large scale? Can you start a business?
For more soap making course Visit here
You can also learn:
FAQs
1. Is whipped soap making suitable for beginners?
Absolutely, whipped soap making is beginner-friendly. With proper guidance and practice, anyone can learn this creative craft.
2.What makes whipped soap different from traditional soap?
Whipped soap has a light and airy texture, making it easy to apply and creating a unique sensory experience. It's also often enriched with moisturizing ingredients.
3.Do I need specialized equipment for whipped soap making?
Basic kitchen tools like mixers and piping bags are usually sufficient. However, investing in a hand or stand mixer can make the whipping process more efficient.
What Will You Learn?
Whipped skin brightening cream soap

Whipped face wash

Whipped anti-aging cream soap

Whipped creamy scrub

Whipped sugar scrub cream soap

Shaving foam soap

Whipped clay cream soap