Professional Vegetarian and Non Vegetarian Pickles Making Training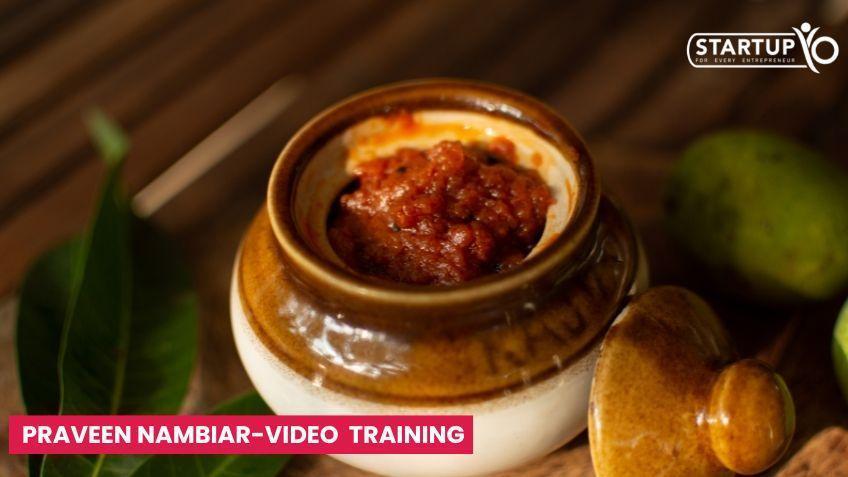 About Course
Pickles Making Training
There are various business options that you can start easily with little capital in the market. One of them is a pickle or achaar business which is widely used in the Indian families. There is a huge market for it and you can kick start the business with minimum expenses and you can start it from your home itself. However, you will get all the raw materials in local market. Also, these are some of popular different types of pickles in local market.
Why choose us
• We give you one-to-one knowledge and industrial expertise as we have experts sharing their wide range of study of years, which adds to the value.
• We have gained tremendous experience, so be it India or overseas, we have achieved positive responses worldwide.
• We have a course review system, and the plan is to help our student start their manufacturing.
• We have formulated our handout copies, so there are no duplicate notes.
For Spices making Courses visit here
You can also learn :
FAQ's
1.Is this training suitable for beginners with no prior experience in pickle making?
Yes, pickle making training is suitable for beginners. Many programs start with the basics and progress to more advanced techniques. Instructors often provide step-by-step guidance, making it accessible to learners with no prior experience.
2. Do we get certification after completion pf this course ?
Yes you will get certification after completing courses.
3. Is any preservatives added for this pickle's ?
No preservatives are added.
What Will You Learn?
Basic knowledge of food processing

Fish pickle

FSSAI license and requirements

Mutton Pickle

Basic marketing tips

Chicken Pickle

Usage of preservative and additive.

Raw Mango Pickle

food safety and sanitation

Lemon Pickle

bottling and labeling

Vegetable Pickles

Storage and shelf life
Course Content
Pickles Recordings
Pickles Making – Recording 1

Pickles Making – Recording 2