Online Bath Bombs Making Training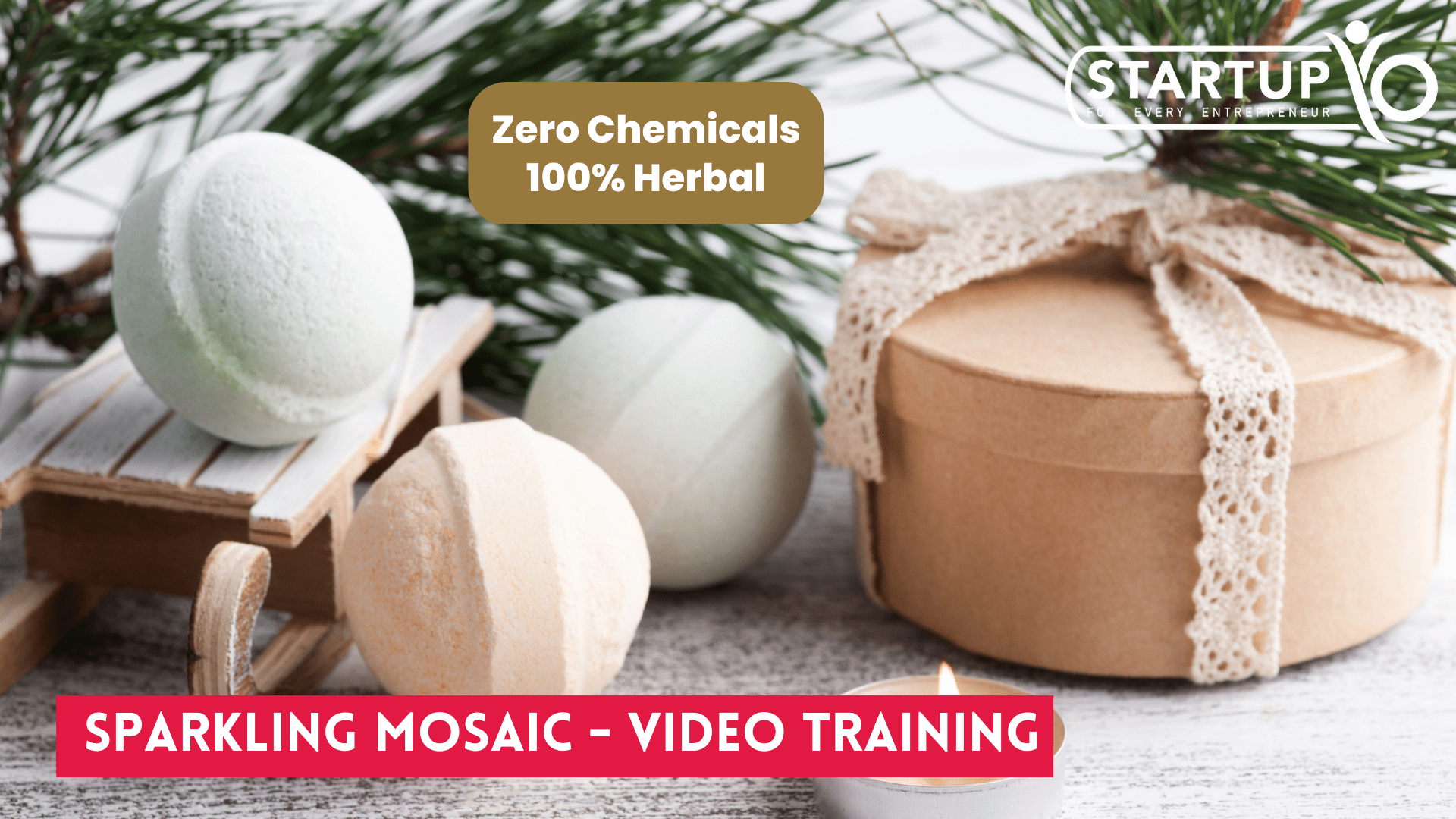 About Course
Online Bath Bombs Making Training:
Get a relaxing and rejuvenating bathing experience from the comfort of your own home. It will be much cheaper than buying them off the shelf.
Learn to make luxurious looking & glorious smelling bath bombs. Whether you want to make it for your own or start a small home business. You also get pdfs for detailed recipes & vendor details.
You will get knowledge on:
What are bath bombs? What is inside a bath bomb?
What are bath salts? Are they useful?
What makes bath bombs fizzy & bubbly?
My tried and tested formulation recipes
Make trendy bath bombs with your choice of fragrance, color & herbs
The most common mistakes that people make – and how to do it right?
Why do bath bombs crumble or crack?
Can you make it on a large scale? Can you start a business?
What Will You Learn?
Making a perfect Fizzy bath bomb

Relax with Pain relief salts

Pamper your body with Moisturizing salts

Protect your feet with Anti-microbial salts