Professional Lip Balm Making Training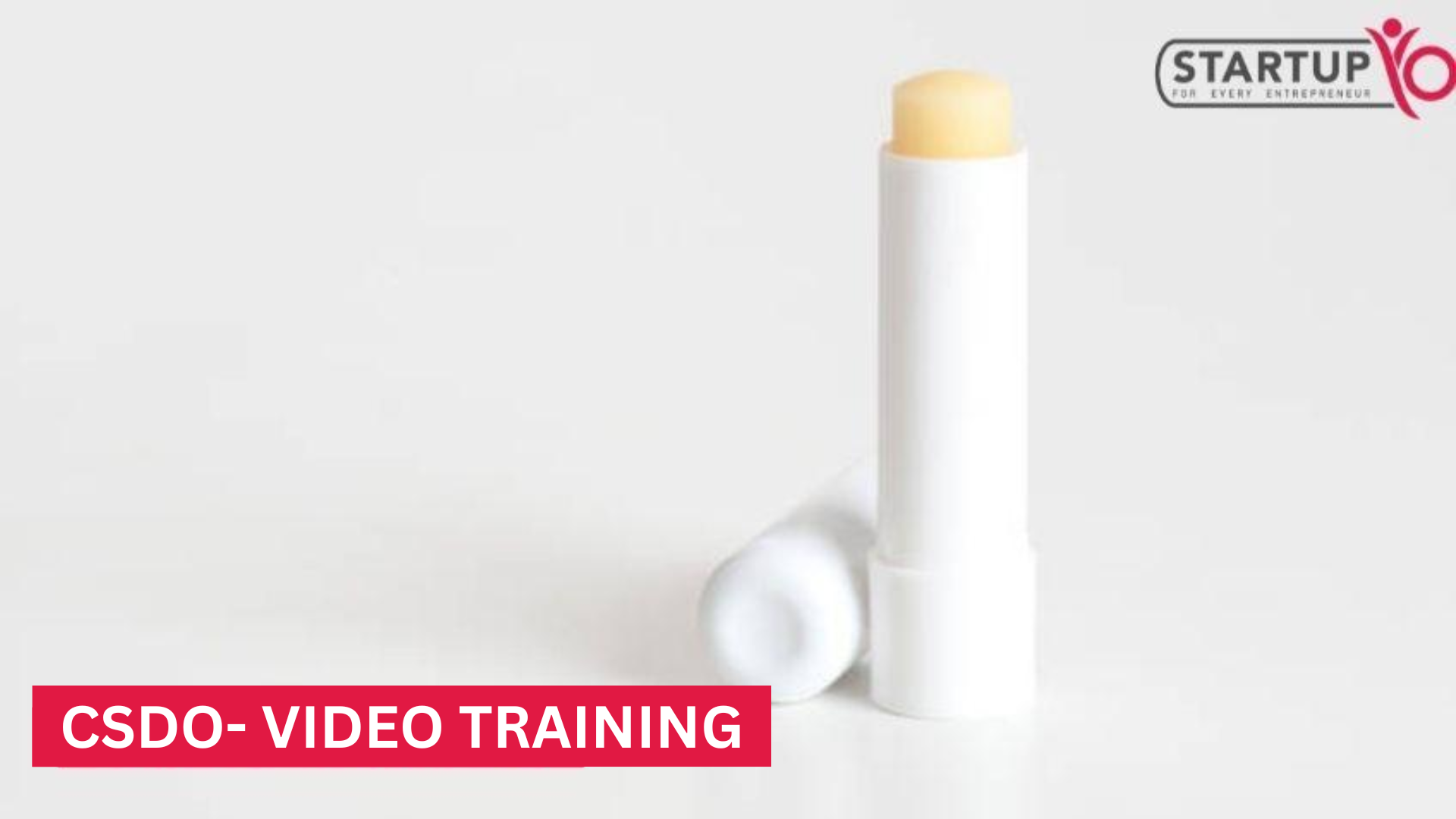 About Course
Professional Lip Balm Making Training
Introduction
Lip balm making is a beautiful course to explore your skills in Impressing your loved ones with a handmade gift. This course is for beginners, and everyone who wishes to make natural and vegan lip balm, lip butter, and lip scrub can join this course.
Why choose us
CSDO is having 35 years of rich experience, which makes it the most informative academy.
We give you one-to-one knowledge and industrial expertise as we have experts sharing their wide range of study of years, which adds to the value.
We have gained tremendous experience, so be it India or overseas, we have achieved positive responses worldwide.
We have a course review system, and the plan is to help our student start their manufacturing.
We have formulated our handout copies, so there are no duplicate notes.
We believe that practical knowledge is everything, so our online workshops have been more in demand.
Our teaching methodology is well versed with examples so that anyone can understand.
Our mission is pure to help you in all the ways required.
We are your partner in success and give you lifetime support even after course completion.
Frequently Asked Questions (FAQ)
Do I need special equipment or machinery to make lip balm?
Simple equipment and utensils are required to make Lip balm.
From where can I get the raw material as I live at a small place in up?
Dear, today nothing is impossible as today's world is shrunk with the progress in media & technology. Though all the vendors will be given to you, even csdo has also provided the material through courier. So be assured of it.
Will I be guided to pack the lip balm?
Yes, as multiple ideas are shared to pack the lip balm, it will become easy for you.
Will I get the certification after the course?
Yes, we reward you with an online certificate after completion of the course.
What Will You Learn?
Syllabus theoretical

Meaning and concept of Lip balm

Advantages of lip balm and scrubs

Selection of lip balm as per the lip demand,

Material Equipment and tools used in making lip balms, lip scrubs, and lip butter,

Knowledge of different oils and waxes used in lip balm making, understanding of various additives, color, perfumes, and aroma oils to formulate lip balm, Making formulations for multiple lip balms as per lip problems, developing a lip scrub and lip butter, weather and lip balm formulations

Guidelines for healthy lips, taking care of lips and selecting and making lip balms for all types of lips.

Syllabus practical

We will cover 6 types of Lip balm such as:-

Natural lip balm

Vegan lip balm

Orange lip balm

Lemon chocolate lip balm

Herbal lip balm

Honey lavender lip balm.

lip butters Basic lip butter

Coco lip butter

Lip scrub

Sugar lip scrub

Moisturizing coconut oil lip scrubCitrus Honey Lip Scrub