Professional Household Cleaners Making Training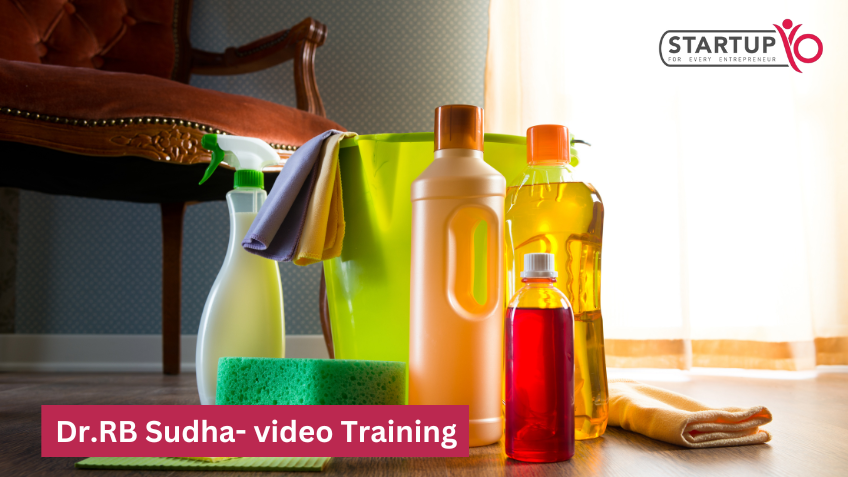 About Course
Household Cleaners Making Training
Introduction:
Cleaning with a household cleaner that contains detergent reduces the number of germs on surfaces and decreases risk of infection from surfaces. In most situations, cleaning alone removes most virus particles on surfaces.
Regular household cleaning and disinfection products will effectively eliminate the virus from household surfaces.
For cleaning and disinfecting households with suspected or confirmed COVID19, surface virucidal disinfectants, such as 0.05% sodium hypochlorite (NaClO) and products based on ethanol (at least 70%), should be used.
In this 2 days course we will teach you how to make 8 different commercial house hold cleaners practically with notes.
Why choose us:
They are having 35 years of rich experience, which makes it the most informative academy.
We give you one-to-one knowledge and industrial expertise as we have experts sharing their wide range of study of years, which adds to the value.
We have gained tremendous experience, so be it India or overseas, we have achieved positive responses worldwide.
We have a course review system, and the plan is to help our student start their manufacturing.
We have formulated our handout copies, so there are no duplicate notes.
What Will You Learn?
Syllabus(Theory + Practical)

Dish Wash Liquid

Glass Cleaner

Toilet Cleaner

Floor cleaner

Liquid Detergent

Phenyl

Fabric Conditioner

Metal Cleaner(liquid)
Course Content
House Hold Products Recordings