Professional Face Mask Making Training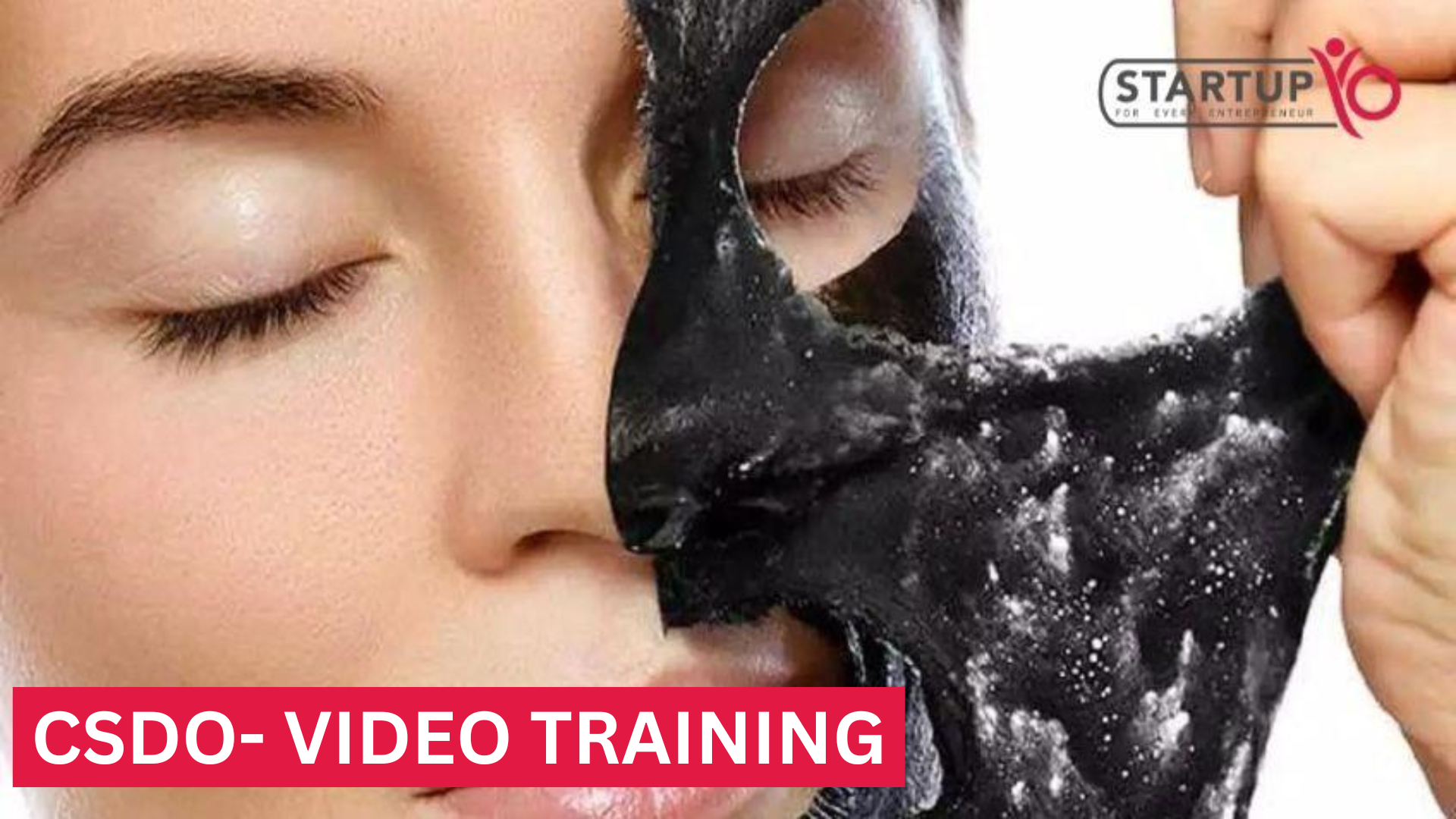 About Course
Introduction
Face mask and glow both are connected as without getting conditioning and hydration no glow can be achieved. The moisture and hydration deeply penetrate in to the skin epidermis to soften the skin and enhance the elasticity. Only after and well hydration and moisturizer step, we can get healthy a nd glowing skin. So is the face mark course, which will teach you all types of face mark as per skin demand and make you perfect to choose accordingly.
Course Curriculum
GEL FACE MASK MAKING
JELLY BASE FACE MASK FOR DRY/ OILY/ NORMAL/COMBINATION SKIN
MAKING OF PEEL-OFF FACE MASK-ORANGE PEEL OFF
GREEN TEA FACE MASK
AND CHARCOAL FACE MASK
Why choose us
CSDO has 35 years of rich experience, making it the most informative academy.
We give you one-to-one knowledge and industrial expertise as we have experts sharing their wide range of study of years, which adds to the value.
We have gained tremendous experience, so we have achieved positive responses worldwide in India or overseas.
We have a course review system, and the plan is to help our student start their manufacturing.
Our courses are well-planned, and we have shared the best secrets to give you an excellent quality finished product.
We have formulated our handout copies, so there are no duplicate notes.
We believe that practical knowledge is everything, so our online workshops have increased demand.
Our teaching methodology is well versed with examples so that anyone can understand.
Our mission is pure to help you in all the ways required.
We are your partner in success and give you lifetime support even after course completion.
What Will You Learn?
FACE MASK

Face Mask helps all of your other skincare products work more efficiently. If you want your day lotions, serums, and nighttime products to be absorbed by your skin quicker and deeper, then a face mask is necessary. A cosmetic face mask gives conditioning as well as relaxing and other anti-aging benefits, it is mandatory to use it as a regular skin care regime weekly or as per skin demand.

Meaning and benefits of using face masks. Equipment and ingredients used in making multiple types of face mask making.

Practical demonstrations of the following face mask:

GEL FACE MASK MAKING

1. ALOE VERA GEL MASK

2. MIX FRUIT GEL MASK

3. MINT MASK FOR OILY SKIN

4. CHOCOLATE GEL MAKING

5. JELLY BASE FACE MASK FOR DRY/ OILY/ NORMAL/COMBINATION SKIN-FRUITY JELLY MASK.

6. ROSE GLOWING JELLY MASK

7. HERBAL JELLY MASK

8. MULTI-VITAMIN MASK FOR ALL

9. PROTEIN NIGHT MASK

10. MAKING OF PEEL-OFF FACE MASK-ORANGE PEEL OFF

11. GREEN TEA PEEL-OFF FACE MASK

12. CHARCOAL PEEL OF-FACE MASK