The efficient and the hassle-free way of acquiring a Trademark for your business is through StartupYo.
An essential component of trademark ownership is trademark monitoring (or trademark watch) services. These services assist you in finding potential trademark infringement by monitoring different trademark applications and detecting identical and/or similar marks depending on your chosen criteria.
Have any Questions? Ask now
The quickest and hassle-free way of acquiring Trademark Watch  Registration is through StartupYo.
Trademark Watch Registration has become an easier step for all businesses. However, it demands a lot of time and effort if done individually, and hence StartupYo eases the process by helping you with Trademark Watch Registration.
GOVERNMENT FEES+ APPLICABLE EXTRA CHARGES
Protecting your brand identity begins with trademark registration. A trademark is a symbol that can be anything from a name, a logo, a phrase, a sound, or even an image. Once registered, it can be a priceless asset for a company since a trademark allows it to communicate its distinct positioning to customers.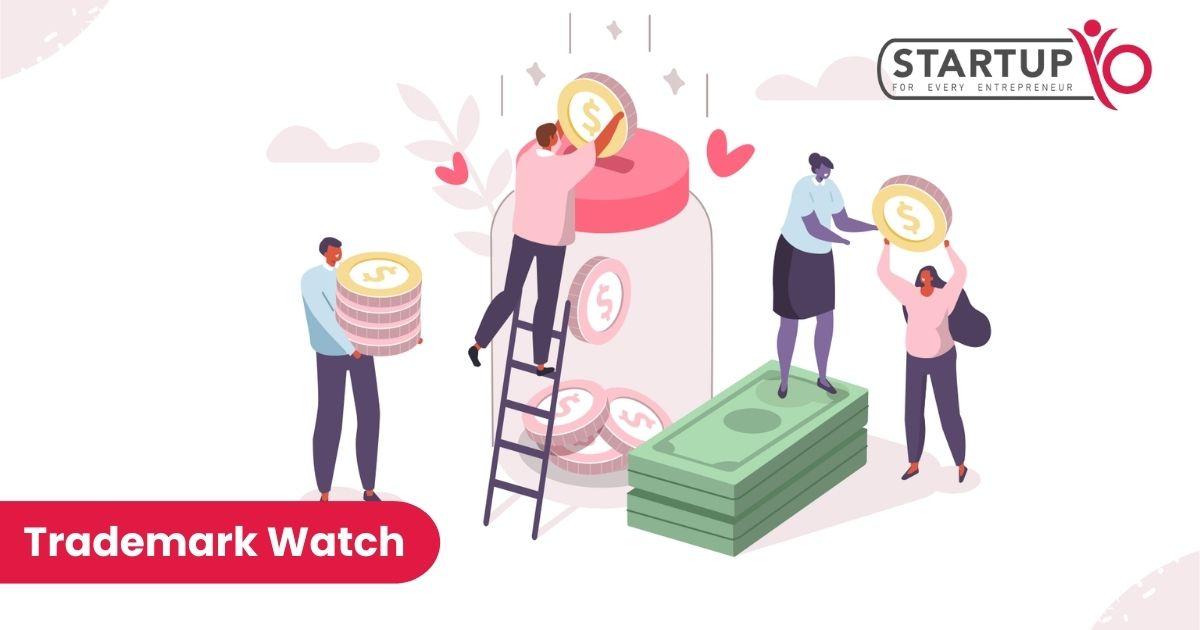 To ensure that you have total control over it, you must maintain a close check on any potential attempts by other businesses and individuals to register identical trademarks, even if they are linked to other websites.. Although the Registrar has its own set of regulations for authorizing trademarks, more is required to guarantee that no brand names that are similar to or identical to existing ones be registered. A worldwide trademark watch business can help in this situation by keeping you informed of any similar brand names that are found online or new trademark applications at the trademark office, both in India and internationally.

Trademark watches come in three different varieties. They do.
The same brand of watch
Similar trademark watch
Opinion similar trademark watch
Advantages of Trademark Watch

Identifies similarities in word meanings, not restricted to mere similar/identical word matches.
Leverage technology to identify visual and phonetic resemblances
User-friendly portals where to store and review 'watch' reports.
Review cost effective analysis
What Are the Reasons for Choosing Our Trademark Watch Service?

We view trademarks as distinctive works of art that help to promote your business. As a result, we create a customised digital trademark monitoring parameter to meet your specific requirements while also taking into account the cost of your trademark watch service. To understand why this is the ideal trademark watch service for you, go to the following checklist:
Our watch detects word meaning affinities. It goes beyond simple similar or exact word matches.
We use technology to spot similarities in both phonetic and visual cues.
We deliver timely information so you can take quick action to safeguard your intellectual property.
Also, you can store and access your watch reports on our user-friendly platform.
We provide economical analyses.
We provide volume discounts and competitive prices.
Digital Trademark Monitoring - Step By Step Process

Step 1:
You consult with our attorneys about your company and brand. The versions of your brand name that need to be monitored are suggested by the attorneys.
Step 2:
The database of all trademark filings across industries is available to us. We monitor all fresh filings. It aids us in recording mention of related or identical brands.
Step 3:
As a supplier of a trademark watch service, we advise you in real-time of any attempts made by other companies or people to register identical trademarks, even those in other domains. Globally and in India, this is possible.
It is crucial to the success of your company. The easier it is for you to take action against trademark infringements and to enforce your trademark rights, the earlier a trademark abuse is discovered.
A registered trademark can be a priceless asset for your company because it allows you to communicate your distinct positioning to customers. By registering a trademark, you may also steer clear of potential court cases and other disagreements so that you can concentrate on the more crucial task of establishing your brand's image.
The Controller General of Patents, Designs, and Trademarks, Ministry of Commerce and Industry, Government of India, is where you should register your trademark.
A service called Trademark Watch monitors trademarks in all nations. This international trademark watch tool allows users to search for any identical or comparable trademarks owned by third parties.
We recommend using our trademark surveillance service for any company or individual that sees their trademarks as a vital asset for their business. You may keep track of new trademark applications with the aid of this service, and you can then protect the rights that your own brand grants.
If another trademark already exists that is identical to or confusingly close to yours, yours is likely to lose value. This is done to avoid the risk of customers mistaking the commercial origins of both trademarks, which could jeopardies the success of your business. So, it would be beneficial for you if you employ a trademark watch business that provides continuing trademark application monitoring and permits rapid response to any identified imitation.