GOVERNMENT FEES+ APPLICABLE EXTRA CHARGES
A trademark is a type of intellectual property and is a special unique sign that is used to identify goods or services from a certain company. Trademark can be a design, expression, picture, or even a sign. It gives any such design or product an advantage over that of the other brands and assists in a competitive market. The trademark owner can be an individual, business organisation, or any legal entity. As mentioned above, Trademarks are classified as intellectual property and therefore are protected from infringement. Trademarks and their rights are protected by the Trademark Act, 1999. A Trademark must be distinctive in nature and not merely descriptive, it should be also capable of identifying the source or origin of the specific goods and services and must not conflict with the existing trademarks. A trademark serves as an intellectual property protection and helps in the recognition of the brand.
Having a Trademark permits an individual to use symbols or words to signify a business or the products of their business to that of the goods or services offered by their competitors.
The "™" symbol is the privilege that can be used by the applicant with its brand once it is registered. Trademark registration is a significant step for the company to protect the brand name as it is necessary to apply for trademark registration in India. One of the best parts about Trademarks is that, unlike Patent, they can be renewed again after 10 years and can be continued as long as the applicant keeps on renewing them. The Trademark registration or the acquiring of a Trademark gives you the advantage and the right to sue against any person or business that tries to copy or duplicate your trademark and prevents them from using a similar trademark to the one that is being done by you.
A business can even go without a Trademark but having this intellectual property in your favor would give you many advantages over your competitors and in an overall manner for your business. The various advantages of applying for a Trademark are mentioned as follows.
Intellectual Property Right
It is often observed in many businesses where competitors attempt to replicate or copy a brand. Through Trademark, you can enjoy ownership right all across and protect yourself legally from letting anyone copy or misuse your IP.
Uniqueness
Business is all about staying unique, a bit different from your competitors to standout and win the hearts of your customer base. Trademark helps you to stay unique among your customers and gives you an upper hand.
Trust and Loyalty
The most significant terms to be expected from any customer by businesses are trust and loyalty. It develops these feelings within the minds of a customer as a Trademark always stands out.
Legal Remedies
Infringement is very common in businesses. If you have a trademark to support yourself, then you can sue for even triple damages from the infringer. Registering a trademark gives the owner a right to sue anyone who is misusing the mark to sue in any court.
Not every scope of business comes under the ambit of Trademark registration. Only a crucial aspect of your brand image comes within the scope, the various aspects are mentioned as follows.
A product name can be applied for a Trademark.
B. The business name of your venture can also be applied for a trademark.
C. The logo of your brand can be applied for a trademark. The brand logo is the most common type of aspect that is trademarked by many businesses.
D. Apart from the usuals, even if you have a unique tagline for your business, then even the tagline can be applied for trademark and can be taken advantage of.
E. Apart from these, even a person's name can be trademarked, a sound, a scent can also be applied for a trademark, as long as it is unique in nature.
As we are aware that Trademark registrations in India can be obtained by individuals, or businesses, or by non-profit organizations. However, with the different types of Trademarks available, it takes a step further. The various persons who are eligible to obtain a Trademark in India are as follows.
An individual can obtain a trademark for a symbol or a word.
B. Joint owners of a business can apply for Trademark; however, both their names must be mentioned in the application.
C. All the Proprietorship firms can apply for a Trademark.
D. For a partnership firm, all the names of the partners must be mentioned in the application for acquiring a Trademark.
E. For an LPP, the name of the LLP should be mentioned in the application.
F. For a private or an OPC (One Person Company), the application must have the name of the company.
G. For a Trust or a society, the name of the chairman must be included in the application of Trademark.
One can face several potential risks for not registering a trademark in India.
Limited Protection: Without a registered trademark your brand has a limited legal protection meaning your rights to protect your brand are limited. Hence you can not prevent other brands from using your trademark.
Infringement Challenges: without a registered trademark you can face several challenges while proving ownership of the mark. This enforcing of rights can be very costly and very challenging in the long-run.
Expansion Problem: you can not expand your business internationally without a registered trademark, only a registered trademark can expand its business in other countries which can also help in establishing and protecting your brand identity.
Loss of Exclusive: Without a registered trademark an owner can not enjoy legal presumption of ownership, and others brands or entities can easily use the same or similar make, which will result in brand dilution.
In India one must keep in view certain key aspects and considerations before getting a trademark registration:
Trademark Concept and Significance: before getting trademark registration one must know the basics of trademark and what is significance. This trademark can be a phrase or word, symbol or logo, or even can be a design that helps in distinguishing your products and services from that of others of its kind.
Eligibility Criteria: one must be aware about the trademark eligibility criteria, your trademark should be distinctive, and should not match with the existing registered trademarks. It should also not target or offend cultural or religious sentiments.
Trademark Search: before trademark registering one should conduct a trademark search that can help in getting a completely different trademark. A thorough search check is very important to make trademark registration a success and can help in avoiding trademark conflicts.
Classes: one should be aware about the trademark class where the respective goods or services fall. This can help in filling an appropriate trademark application for your class of goods and services.
Documentation and Filing: before getting a trademark registration one should be aware where to file your trademark application and prepare necessary documents for the trademark registration process.
Trademark Examination and its Report: the trademark application is examined by the Trademark Registry to avoid conflicts and in case there is an issue you will receive a report from the Registry and you have to respond within 30 days with a strong argument to defend your trademark.
Publication and Registration Certificate: once you will clear the examination stage, your trademark will be successful published in the Trademark Journal and if no opposition is filed in a time span of four months then your trademark will be successfully get registered and the Trademark Registry will issue a registration certificate which will serve as an evidence of your trademark registration.
There are different aspects that can be trademarked as per the law and hence there are different types of Trademark registrations that can be done. The different types of Trademark Registration in India are mentioned as follows.
A. A product mark is used on the goods or the products. A product mark helps in recognizing the origin of the product and sets it apart from competitors.
B. A Service Mark is used to signify a service rather than a product. The Service mark helps in distinguishing the owners from the owners of other similar services.
C. The collective mark informs the public about the certain distinguishing features of the products and the service that is used to represent a collective.
D. The shape mark is helpful to protect the shape of the product so that the customers find it recognizable over other competitors.
E. The pattern marks are those that have a specified designed pattern and is a distinguishing factor of the product.
F. The Certification mark is a sign that denotes the product's origin, material, quality, or other crucial details which are mentioned by the owner.
Trademark
---
A Trademark can be a symbol, phrase, word, design, or combination thereof that helps in the identification of the source of goods and services and also distinguishes them from its kind hence helps in the prevention of any kind confusion. A trademark serves as a brand protection and also gives exclusive rights to the individuals or businesses to use the mark.
Copyright
---
Copyright is a legal right which helps in the protection of the original works of authorship and gives them exclusive rights to control its use and distribution; these rights are given to a specific period that helps in determining how their work is used, distributed or displayed. This intellectual property protection form can be applied in many types of creative works.
Patent
---
A patent is a legal right that is granted by the government to the inventors in order to protect their inventions. It protects the inventors of the inventors from getting used, selled or imported without their permission. Things that are granted with patents are novels, other useful and non-obvious inventions and also cover a wide range of inventions.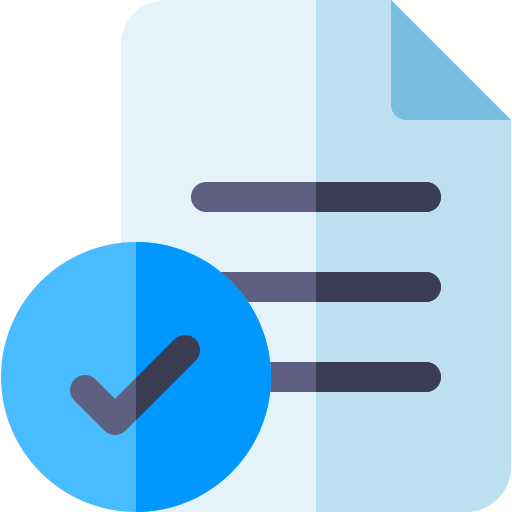 Apart from the usual, and individual requires various documents to have their Trademark Registered. The required documents are as follows.
A. PAN of the Applicant
B. Aadhaar card
C. Passport
D. Identity and Address proof of the Trademark Owner
E. Address proof of the place of business
F. Bank Account statement/Cancelled cheque
G. Certificate of Incorporation
H. Logo if applicable
G. Udyog Aadhar Registration
Which Trademarks cannot be Registered?
Any mark which is identical to an existing registered trademark for which an application has been made, cannot be registered.
What are Trademark Class?
The trademark registry has a list of 45 Classes under which all types of goods and services are represented.
How long does it usually take for Trademark Registration if done individually?
It takes 6 to 24 months if done individually.
When can the 'R' mark be used by an applicant?
Once the application is approved by the authority, it can be used.
How long is the Trademark available?
A Registered Trademark has a validity of 10 years.
Can you keep renewing your Trademark?
Yes, after every 10 years, you can renew your Trademark.
How to do a Trademark Search?
You can do the Trademark search on the Trademark registry website.
What if a Trademark gets refused?
You need to enquire and analyze any mistakes and after 30 days of refusal, file for a new application if no response is received.
What types of Trademarks are generally rejected?
If your Trademark is similar to an already registered trademark, hurts religious sentiments, or has common words, then it gets rejected.
Can we file a trademark in our own name?
It is possible, however, depends on the circumstance and type.