SHOP AND ESTABLISHMENT ACT REGISTRATION
The respective state's labour department oversees the Shop and Establishment Act. The Act governs all businesses and retail outlets functioning in the state.
Every store and business operating in the state are subject to regulation under the Shop and Establishment Act. The registrations required by the Act are issued by the relevant states, thus there are minor variations between them.
Have any Questions? Ask now
The quickest and the hassle-free way of acquiring Shop and Establishment Act Registration is through StartupYo.
 Shop and Establishment Act Registration has become an easier step for all businesses. However, it demands a lot of time and effort if done individually, and hence StartupYo eases the process by helping you with Shop and Establishment Act registration.
GOVERNMENT FEES+ APPLICABLE EXTRA CHARGES
What is a Shop and Establishment Act?
Under the state legislation, shops and businesses are required to apply for registration if they fall under the Act's coverage. A Shop and Establishment Registration Certificate or Shop License Certificate is mandatory for all types of businesses and establishments, including those operated solely from home.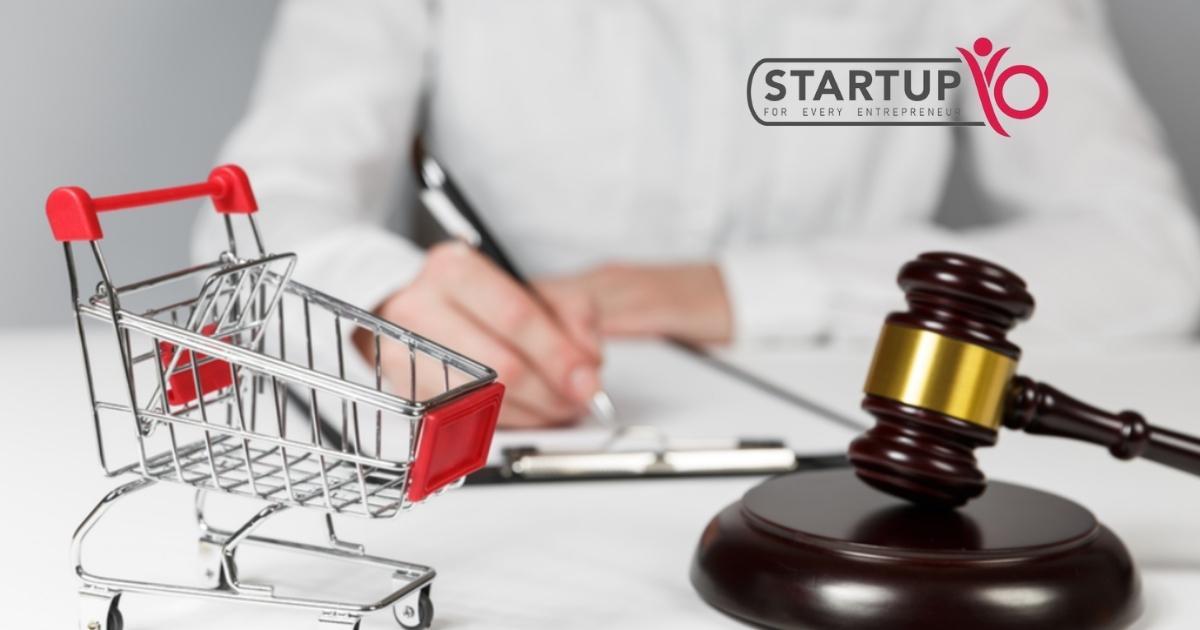 Overview of Shop and Establishment Act Registration

The Shop and Establishment Act Registration is a process that follows similar guidelines across all states, although there may be slight variations. This registration is overseen by state labor departments, and licenses are issued accordingly. The Act applies to all commercial establishments in the state, including shops where goods or services are sold, as well as offices at trade, financial, or insurance firms, and warehouses. Public entertainment facilities such as hotels, eateries, theatres, and cafes are also covered. However, factories and other businesses are not subject to this registration, as they are regulated by separate laws such as the Factory Act of 1948 and the Industries (Development and Regulation) Act of 1951.
Why Was the Shop Act License Introduced?

To Impose Rules Based On Local Culture and empower states:
It explicitly grants states the right to set their own labor workforce standards and rules, as well as to make any necessary exceptions.
To Convert Unorganized Sector Into Organized:
By enacting rules and regulations, the government hopes to turn the unorganized sector into an organized industry.
Mandates registration:
According to the Shop and Establishment Act, which is the most important step in organizing and regulating this industry, business registration is required for all entrepreneurs. The government will be able to offer them better assistance and resources if more small businesses and commercial organizations are registered.
To Regulate Wages Of The Employees :
Earlier, there was no method to govern salaries and wages for employees; they could be set by any shop or business. Everyday gamblers and labors received significantly less pay, and proprietors of the businesses were not held responsible. Holders of Shops and Establishment Certificates must now adhere to government regulations governing pay and give each employee the attention they deserve.
Stop Child Labor:
Making child labor unlawful and penalized is one of the Shop and Establishment Act's most significant provisions. Before the opening shop act permission, child labor was widespread and it damaged lives. This is prohibited by government laws and guidelines governing business and establishment licenses.
Healthy Working Conditions:
The shop act registration mandates the owners of businesses maintain a healthy working environment and provide amenities like restrooms, infant care rooms, etc. regardless of the state of the business.
Advantages of Shop and Establishment License

Effortless Inspections:
Access to government initiatives aimed at promoting small companies is made possible by a shop and establishment license. Access to low-interest bank loans, financial plans, and programmes is also available to businesses who are registered under the Shop Act.
Using government assistance:
Access to government programmed aimed at promoting small enterprises is made possible through the Shop Act License. Access to low-interest bank loans, financial plans, and programmed is also available to businesses that have registered under the shop and establishment Act.
Possibility to Do Business Legally:
Once the owner of a business obtains a shop and establishment license and provides proof of the type of business, such as a single proprietorship or partnership, they are legally permitted to conduct their operations within the framework of the Act. Law enforcement cannot bother or harass them.
Establishing a Business: Bank Account is Simple
Every business is required to manage its finances through a separate business account in accordance with RBI standards. Only a certificate may be used to establish this business account in accordance with the Shops and Establishments Act.
Promote Expansion:
By fully committing to following the requirements of the shop act registration, a business owner can improve their company's market position by obtaining legal entity status. This allows the business owner to reach a wider range of customers.
Regulations Under The Shop Registration Act

The following topics are governed by the Act:
Hours worked, vacation time, and weekly holidays
Payments and salaries
The employment of children is forbidden
It is not allowed for individuals who are young or female to work during the night.
Examined and Followed
Relaxation period, operating times
Maintaining of records by employers
Conditions of termination.
Documents Required for Shop and Establishment Registration

We offer hassle-free, 100% digital end-to-end online shop act registration fulfillment services. Please get your documentation ready as soon as you can.
1. Shop or business address proof
2. PAN card
3. ID proof
4. Payment challan
5. Additional business licenses necessary to start a business.
Here are a few reasons why you should choose StartupYo for acquiring Shop and Establishment Act registration.
A. We assist you with all the pile of documents that are necessary for registration
B. StartupYo's professional services will ensure that your registration is sooner than usual.
C. You would be given regular updates on the status of your registration
D. As compared to the services provided in the market by other brands, we offer the most affordable and competitive price with a good support team.
The validity is upto 5 years from the date of establishment.
Yes, every firm must obtain Department of Labor approval before starting operations under the Shop and Establishment Act.
The license for the retail establishment is good for the entire country. Each state, including UT, has its own laws that govern entities that are located within its borders. The general provisions of all state legislation, however, are comparable.
The Telangana state Shops & Establishments Act governs all commercial activities in the state. The State Government may designate in a notification any store, business, eatery, retail outlet, restaurant, amusement facility, theatre, or other institution as a "establishment" for the purposes of the Act.
The basic objective of the Shops and Establishment Act is to guarantee that all employees in the establishment have the same rights and benefits regardless of their foundation.
Factory owners do not need to register under the Shop Act because the Factories Act of 1948 covers factories.
Regardless of whether they employ one person or more, all stores and businesses must submit an application for registration under the Act within 30 days after opening.