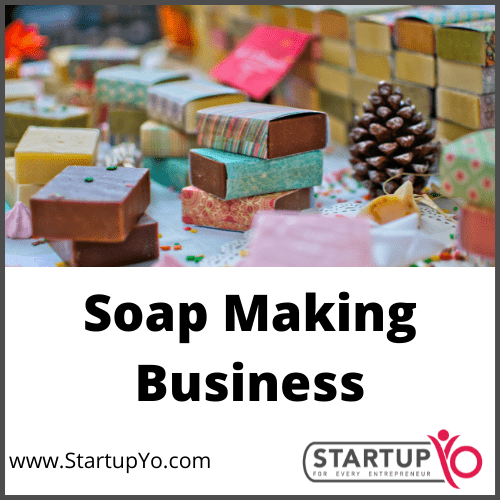 How to Start Soap Making Business?
Soaps come under the category of 'Organic and natural products', that is only if you manufacture a soap without any added chemicals and in a natural way. Over the years, people have realized the importance of using natural and homemade products that are beneficial for their health and skin. Hence, Organic or natural, homemade soaps already has a huge market to be explored, especially in India. Let us have a look at the entire concept of Soap Making Business in India.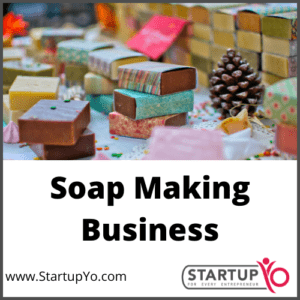 License Required for Soap Making Business
SSI Registration
FDA Approval
Government Clearances
Weight and Measurement Board
Current Bank Account
Trade Mark
GST Registration
Trade License
Drug Control Board
NOC from Pollution Control Board
Investment required
| | |
| --- | --- |
| CONTENT | AMOUNT |
| Small Scale  | 1 to 3 lakhs |
| Medium Scale  | 5 to 10 lakhs |
Expected Profits that can be Made.
An average amount of Profit that can be earned by individuals doing Soap making business on a monthly basis would go around INR 20000 to 80000 per month. This would depend on the total number of markets that you could capture, as the demand for Soaps is already out there in the market. Health- conscious people and increasing awareness of using natural and organic products make things easier for businesses dealing with homemade soaps, and hence it can get you a huge number of profits if done correctly. 
In a well settled and established medium-sized Soap Making business, you can even earn more than 1-2 lakhs per month, however, these numbers are only an estimate.
Also Read :
Target Consumers
Local shops: You would always start with your neighbours, people from your locality and of course your local shops. They would help you to get the initial experience for dealing with stores.
Retailers: Retailers deal with most of the FMCG products. Their stores have most of the products that belong to the category of FMCG. Soaps being one of them can become beneficial for you to approach them.
Supermarkets: With such a huge variety of products that are displayed in supermarket, they have stocks of many soaps from different brands and different types, getting in business with them can grant you good orders.
Online Retail Stores: When we talk about Online stores, the best way to profit through them is to display your product at a very competitive rate that would be lower than your competition.
Hotels: Hotels are in frequent need of soaps for their guests that stay there. Once you make a tie-up with a hotel, you are sure to get orders in bulk for a lifetime, however, the quality of your product will also matter.
 Hospitality Chains: Yes, you read that right. You can also retail your soaps at such places, although you may not get orders in bulk, but is worth it.
 Beauty salons and Spas: Last but not the least, they can also make up your target list, and can get you orders in good numbers for your business.
Raw Materials required
 Just like any other business, you'd require some raw materials, that would act as a base for your product quality. The following are the various types of raw materials that are required for the Soap Making business.
Olive Oil 
Castor Oil 
Fragrances 
Lye
Packaging Materials 
Some amount of water 
cream for cream-based soaps 
Glycerine for glycerine-based soaps 
Rose petals for Rose petal- based soaps
Equipment Required
Along with raw materials, you would also require various equipment that would help you to process the Soaps further at each stage. The Equipment ranges from various start to end processes.
Double Boiler or, 
 A microwave 
Soap moulds 
Container for pouring soaps 
Weighing scale 
Gloves 
Miscellaneous equipment 
Eye protection equipment  
Wrapping sheets 
Plastic wraps 
 Printer
Manpower Required
The manufacturing process of soap is simple once you understand the formula and get used to it. In this case it is not necessary to have a skilled worker, however, it is better to have them instead of the ones who are not skilled, for that may disturb the quality of your soap.
The skilled workers that you would require to set up a small scale-based or a home-based Soap making business would be around; 2 to 4.
In the same manner, the total number of manpower required for a medium-scale Soap making business would be; 5 to 7 workers at the most.
Profit Margin
 Although the profit margin on soaps is considered to be low, however, being a part of FMCG and having frequent sales, the profit percentage that you can make through this business would be between 10% to 25%.
Subscribe To Our Newsletter
Get updates and learn from the best